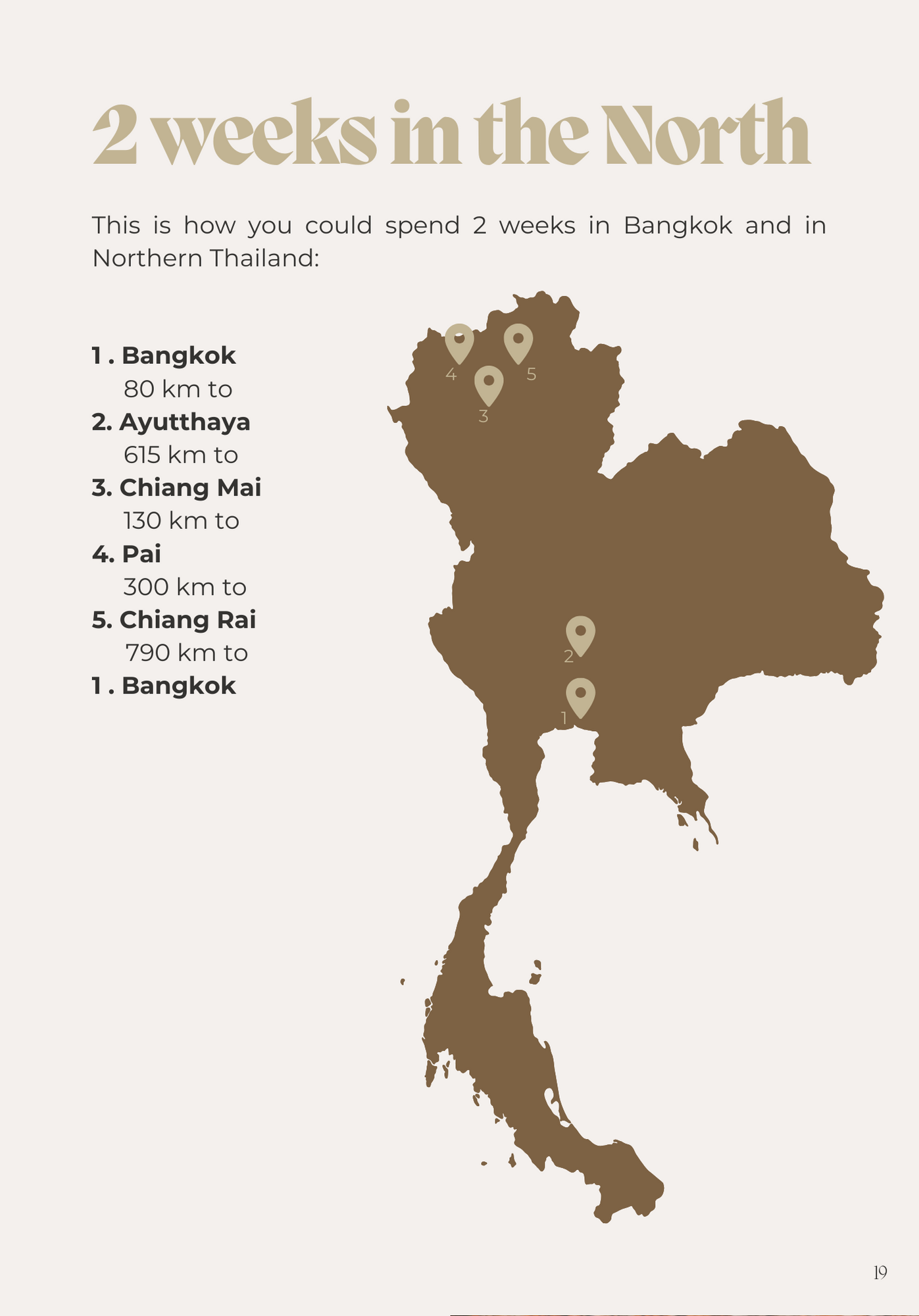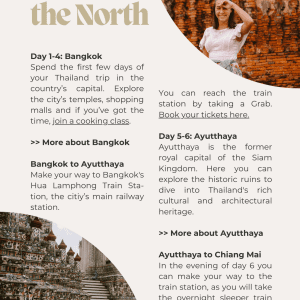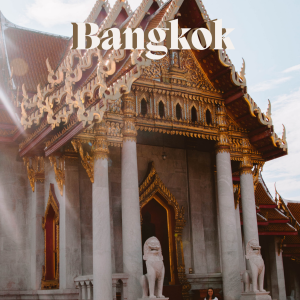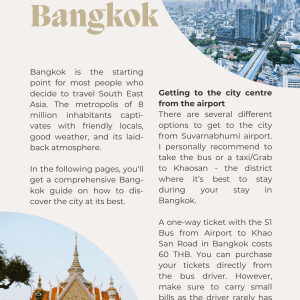 Thailand eBook + Maps Bundle
€ 39,50
From vibrant markets and stunning temples to pristine beaches and mouthwatering cuisine, Thailand is a captivating blend of culture and beauty. Unlock Thailand's wonders with our exclusive eBook and Google Maps Locations Bundle!
Description
Experience the magic of Thailand with our eBook + Maps Bundle. Seamlessly blend comprehensive travel insights from our eBook with the convenience of pre-curated Google Maps Locations. Explore bustling cities, delve into rich history, and relax in tropical paradise. Get ready for an adventure that promises unforgettable memories!
The eBook of 102 pages got you covered with the following things & more:
Crucial things to know before you go, such as
Packing List
Basic phrases
Day-to-day itineraries tailored for 2, 3 and 4-week routes
Best 12 places to visit
Top things to do in all of those places
The map includes 300+ locations with:
The main sights
Viewpoints & Scenic Spots
Best cafes, bars, restaurants & streetfood
Best places to shop
Public transport information
Accommodation for every budget
Places for leisure activities
Best beaches
Once your purchase has been made, you will receive an easy instruction manual on how to access the map. Please note that the download is limited, so make sure you save the files locally on your device. You will also receive a link to download the eBook.
View eBook & Google Maps Locations FAQs here!