From a tourist point of view, Myanmar is a country with a lot of potential. Although Myanmar is overshadowed by its well-known neighbor Thailand, known as the driving force behind Southeast Asian tourism, Myanmar is developing rapidly. The country is very richly blessed with natural and cultural attractions and is an amazing destination where there is a lot to discover. From ancient temples and pagodas to picturesque lakes and rivers to incredibly friendly people, Myanmar is an exciting country. In this post you can expect information and tips about three places in Myanmar that you absolutely must have seen!
Yangon – the former capital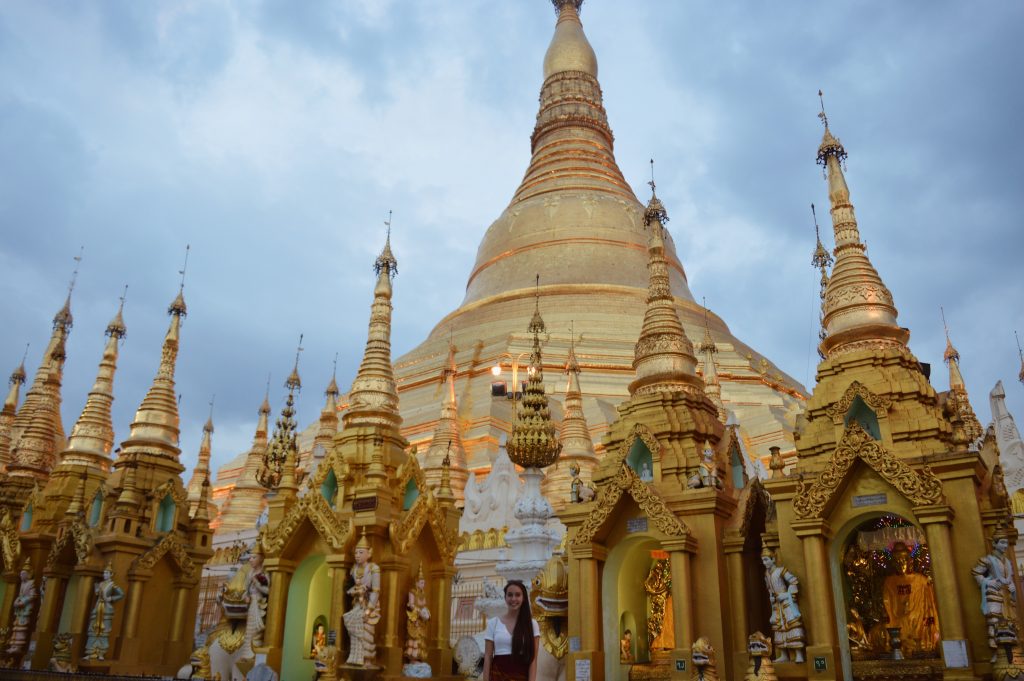 As the headline suggests, Yangon is The former capital of Myanmar. Although Nayipidaw has been the country's capital since 2005, Yangon (formerly Rangoon) still enjoys the largest population.
Highlight No. 1 – the Shwedagon Pagoda
As arguably the most popular tourist attraction and tourist magnet number one, the Shwedagon Pagoda is worth a visit. Legend has it that this pagoda has been in place for 2500 years and retains eight Buddha hairs. Admission to the pagoda costs 10,000 kyat (about 5.50€). You can visit the Shwedagon Pagoda daily from 4 am to 10 pm and you should wear clothes with shoulders and knees covered during your visit!
Highlight No. 2 – the lying Buddha in the Chauk Htat Gyi Pagoda
This lying Buddha, which measures a proud length of 72 meters. can be admired in the Chauk Htat Gyi Pagoda. Admission is free and this pagoda is open daily from 6 am to 7 pm.
Life on the water – the Inle Lake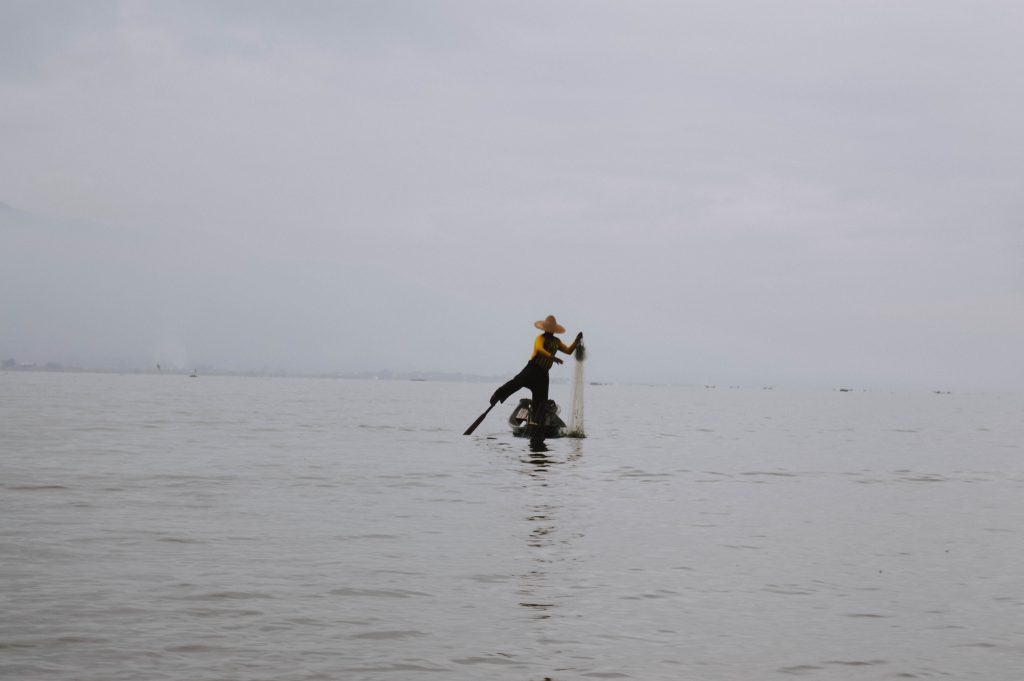 In western Myanmar is the famous and picturesque Inle Lake. With a surface area of about 12,000 hectares, this lake is one of the absolute highlights that you should definitely have experienced during your stay in Myanmar. And this is not too wrong, because the atmosphere you feel at the lake is a very special one. The life of the people who live on Lake Inle is totally adapted to the lake.
How to get there
You can reach Inle Lake either by bus or plane. The nearest airport is Heho Airport. It is located about 40 kilometres from the inland of Lake Inle.  From there you can take a taxi that chauffeurs you further to Inle Lake. A slightly cheaper way to get to Inle Lake is to take the bus. If you want to get to know a website that perfectly plans your itinerary – whether you're travelling by bus, train, or plane, it's best to click here (there are also other websites that could help you plan your trip!).
Before you enter the Inle Lake Area, you must pay an entrance fee, as with many historic sites in Southeast Asia. This is 13,500 Kyat/10 USD at Inle Lake. If you've paid for them, you'll be on the go to discover the area!
Boat tour by the lake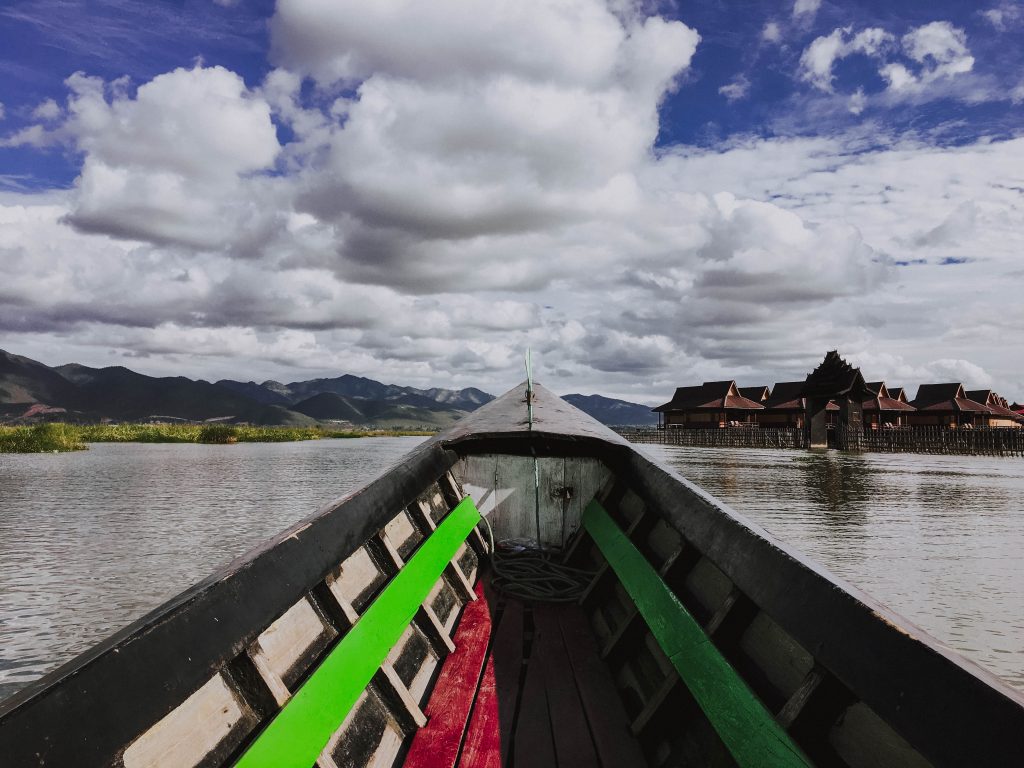 A boat trip around the lake is perfect for exploring the lake a little closer. This works quite simply: you buy a ticket at a counter and you are coached the rest of the day by a boater across the lake, while you can admire the landscape yourself. On the voyage of the lake one crosses floating gardens, sees pagodas and temples stretching out of the water and sees the one-legged fishermen at work.
You can book this boat trip with any travel agency, at your hotel, or directly at the pier. Between 7:00 a.m. and 8:00 a.m., the boaters begin their tour by sifting across the city's canal and later across the lake. There are different routes that the boats take. This can also be discussed in advance when purchasing a ticket.
A full day trip costs around €15, with your boat always waiting for you while you visit something. For the boat trip, take warm robe as well as headgear and sunscreen with you. It is usually quite fresh in the morning and very hot during the day!
Below are some stops you can visit on your boat trip:
Floating Gardens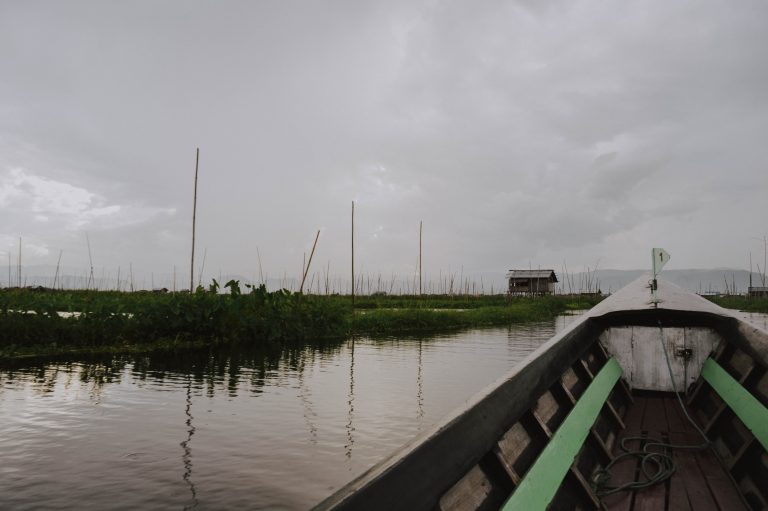 These gardens are huge floating humus beds up to 120 metres long. These are anchored with bamboo sticks at the bottom of the lake, so that the farmer finds them again after a storm in the same place. If you're walking by boat to the floating gardens, you might just see a few farmers at work.
Lotus Manufacture
In this manufactory, fibres are extracted from an Indian lotus flower, which are subsequently spun into a twine and woven into a scarf. All this happens in different houses of this factory, which are connected by bridges. Part of the factory is also a small shop where you can purchase the finished woven lotus products.
Tobacco factory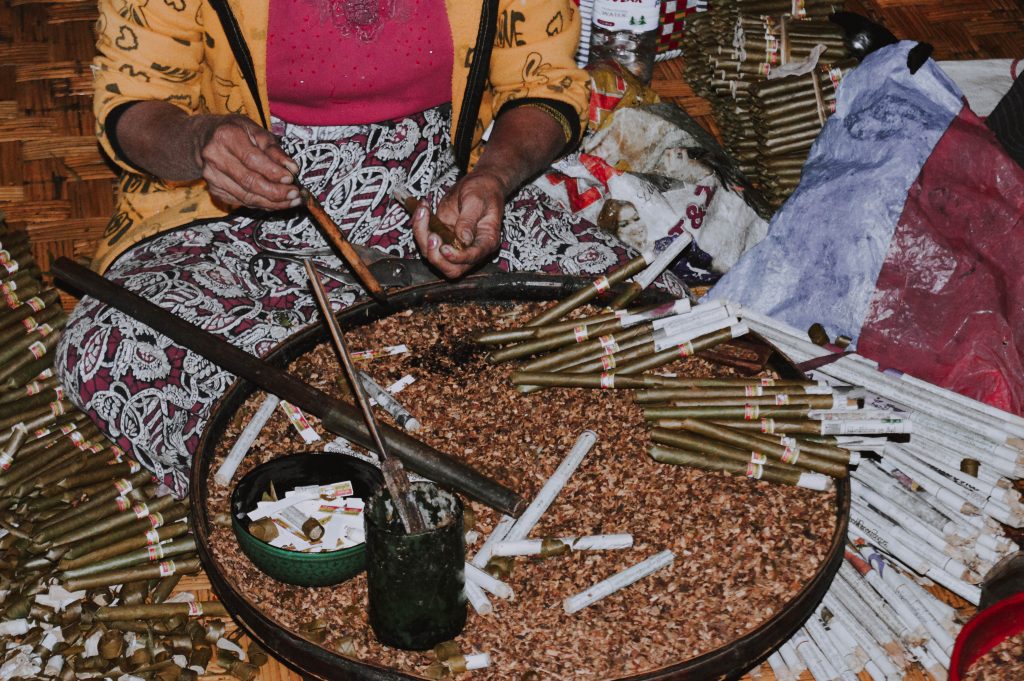 In addition to silk scarves, Burmese cigars are also produced directly on the lake. At this factory you can experience the process of rolling cigars and also buy the finished cigars in the tastes banana, pineapple, cinnamon, mint and anise.
The Longneck Ladies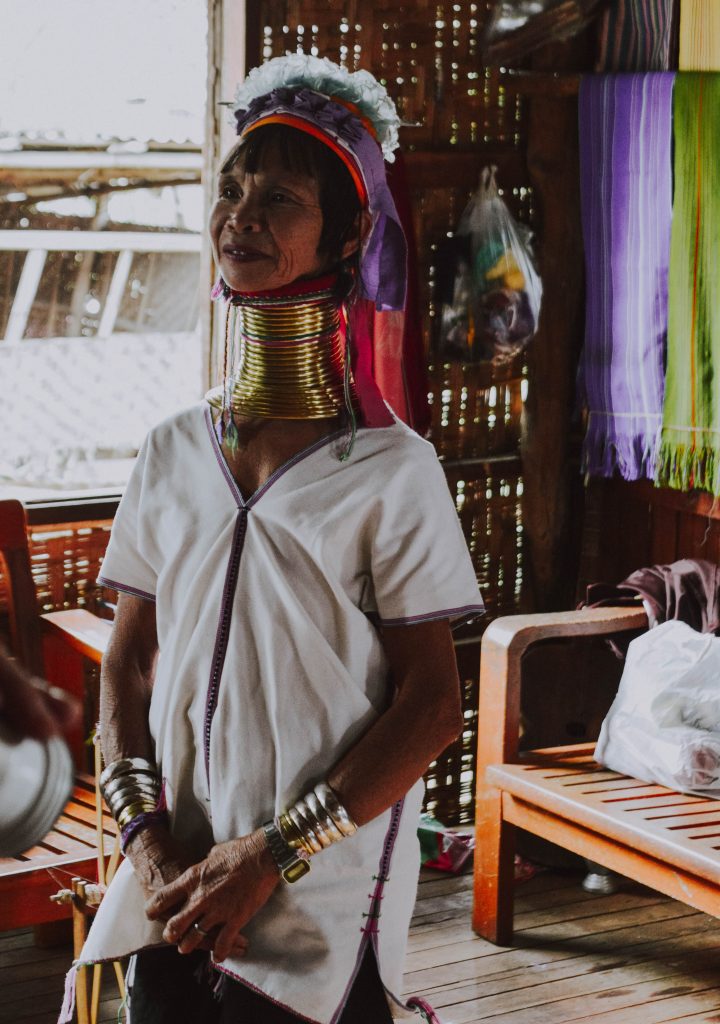 At another station you can meet the long-necked women, who are also called giraffe ladies. They belong to a people who have settled near Lake Inle and embody a touristbuty but extinct attraction of the lake. Many young women nowadays distance themselves from this cult and therefore the number of long-necked ladies is also decreasing. No one can take that away from them, because the brass rings that adorn the women's long necks can weigh up to eight kilograms. In addition to the looms, where the Women of The LAnghals do their actual work, namely weaving, there is also a small pot in which you can leave a small tip for a photo with the ladies!
The "Five Days Markets"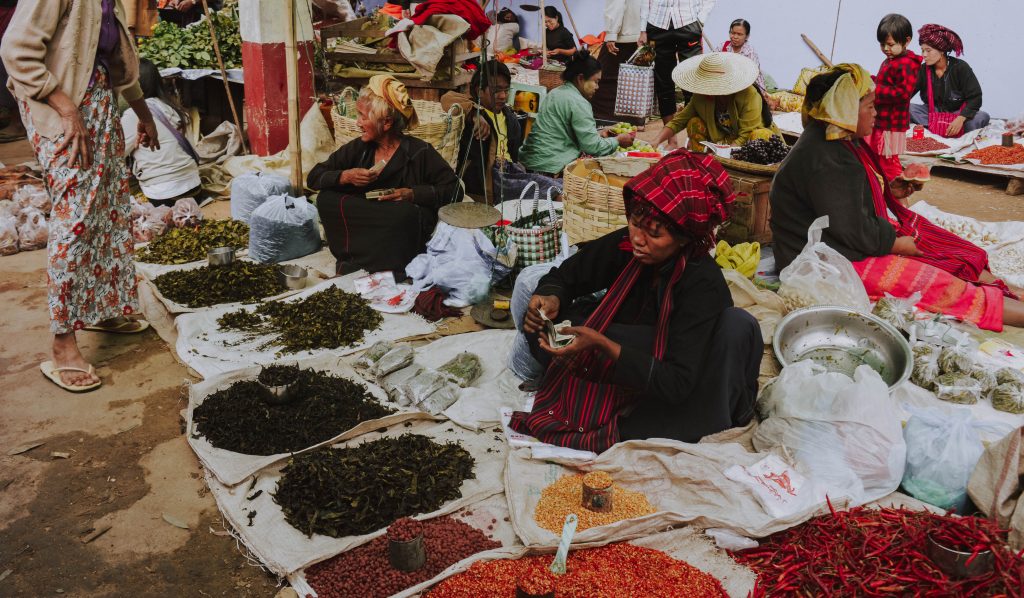 At these markets, the locals offer their goods. In addition to vegetables, herbs and meat, these markets also offer dealers who sell medicines like in a pharmacy and hairdressers who offer their services at a reasonable price. The market takes place every day in a different place. In total, there are five places in which it is hosted.
Nyaungshwe
Heho
Taunggyi
Maing Thauk
Shwenyaung
However, these are not always floating markets, i.e. markets that take place directly on the water. It is best to ask your accommodation or directly at your boat driver where the market day is and then let yourself be taken directly there.
Pure mysticism – the pagoda town of Bagan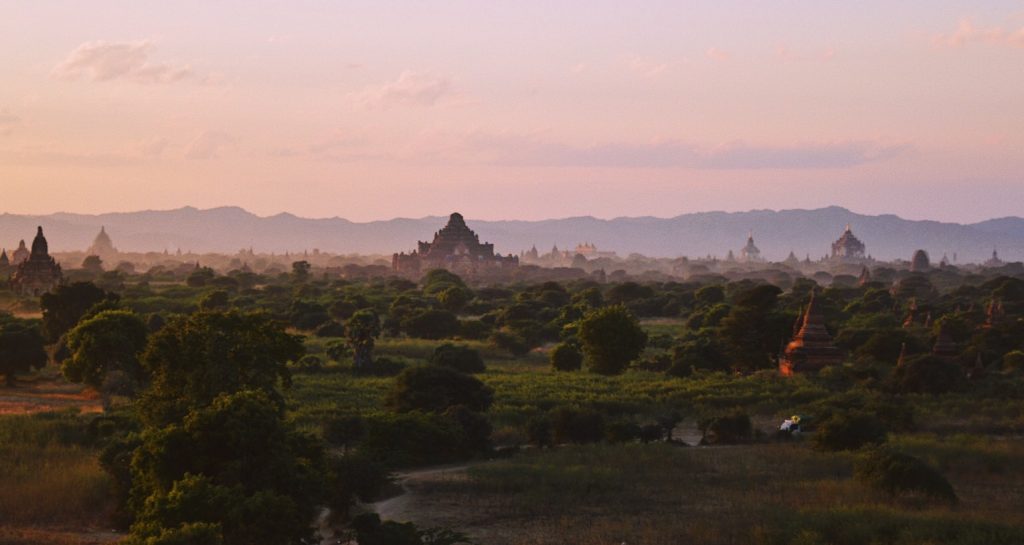 It is one of southeast Asia's most unique cities, appears on pretty much every backpacker bucket list and is seemingly endlessly hyped on various social media platforms: Bagan – the city of thousands of pagodas. As with Inle Lake, you have to pay an entrance fee at this historic site. The ticket costs 25,000 Kyat and is valid for five days.
How to get there
You can get to Bagan either by train, bus or plane. The latter is, of course, the most expensive option. From the bus terminal and from the airport there are buses that take you to Bagan's centre. A bus ride costs about 5€.
From Yangon you can get to Bagan either by an 18-hour train ride (about €9), a 10-hour bus ride (about €15) or a two-hour flight (from €80).
From Mandalay, you can reach either an eight- or eight-year-old 10-hour train ride (between 5-8€), a 30-minute flight (from €50) or an all-day river trip by ferry (from €14) to your destination.
Temple hopping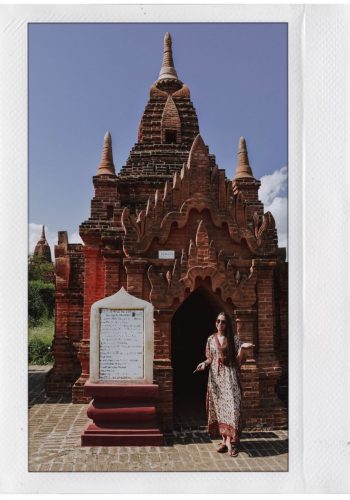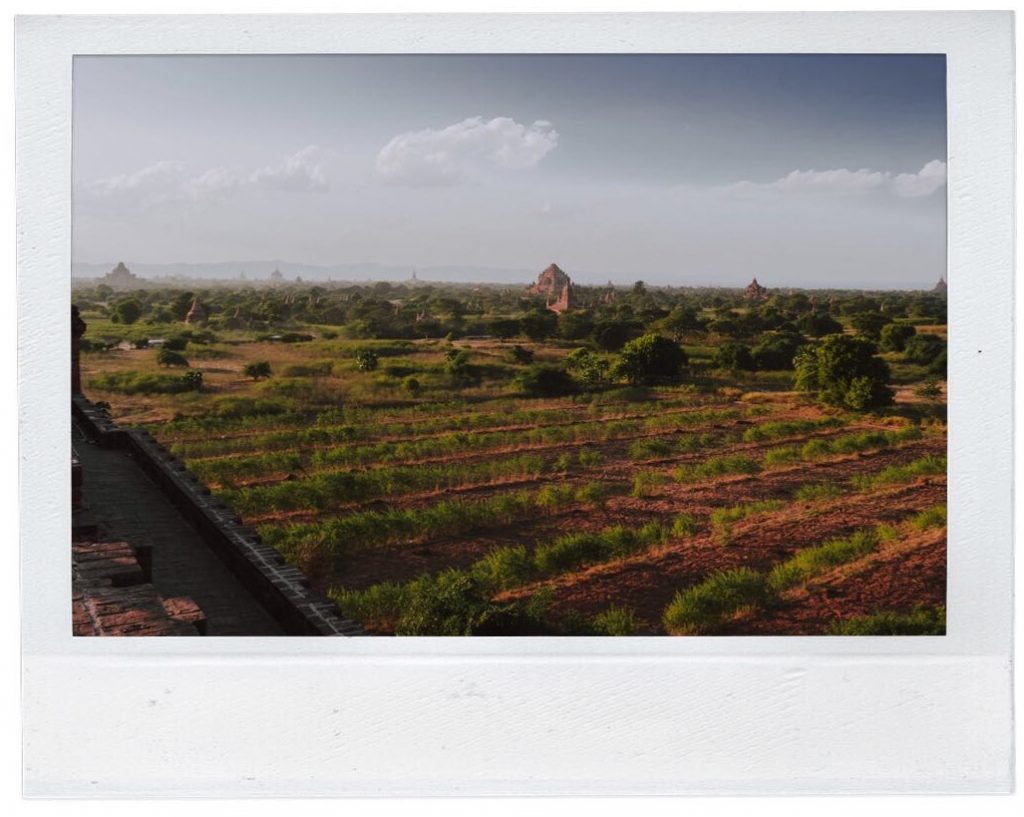 To make the perfect Temple Hopping Tour you need the following things: slightly longer robe, plenty of water (under the day it can get more than just warm) and a rented moped (costs about 5€ per day). When you have all these things together, grab another map with the most important pagodas drawn and you're off!
Watch a sunset at least once a day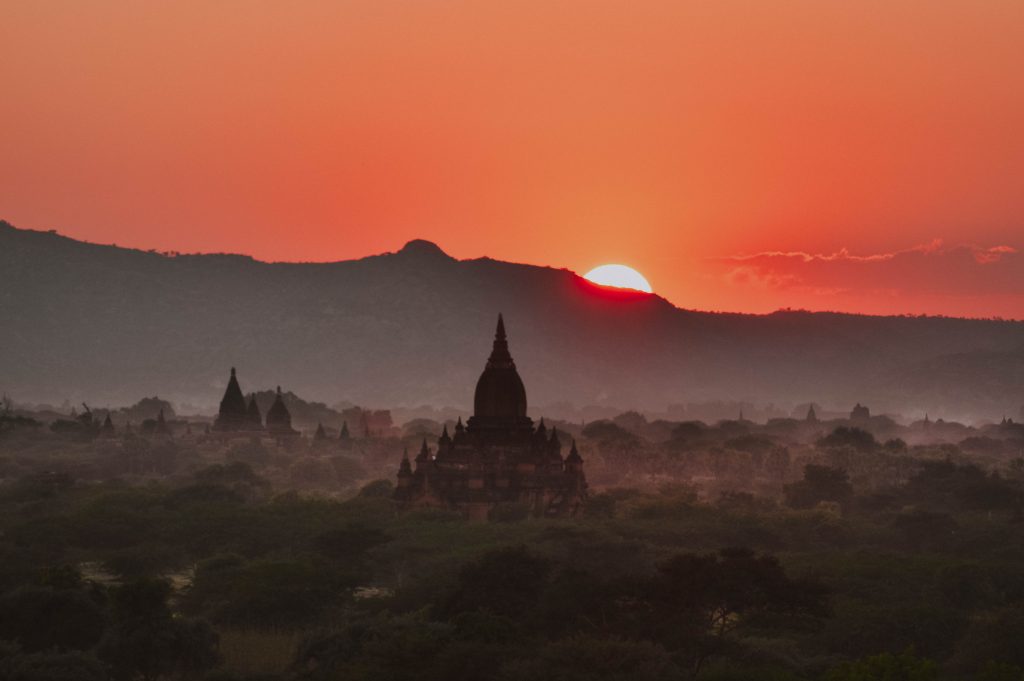 A very popular way to spend the early evening in Bagan is to watch the sunset from a pagoda. The most beautiful sunset vantage points include Shwesandaw Pagoda, Lawka Ou Shaung Pagoda, North and South Guni, Tayokpye Temple, Dhammayazika Paya or Nanmyint Tower. Shuttle buses often go to these places in due course. However, it is more recommendable to be there some time before sunset and before the arrival of the shuttle buses to secure the best place. When the time comes, just keep the camera ready and take off, or just enjoy the atmosphere!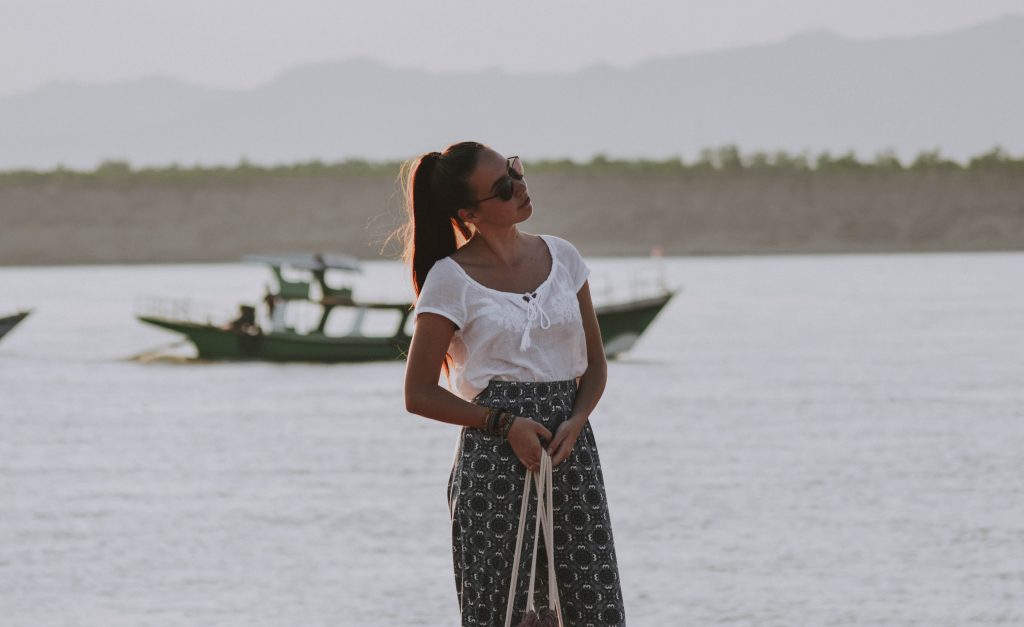 The sunset in Bagan can be admired not only from pagodas, but also from one of the many sandbanks of the Ayeyarwady River. It is best to ask in your accommodation and then look for a suitable boat that will deliver you to the sandbank before sunset and pick you up after sunset.